The Trustees of Emissaries of Divine Light are dedicated to opening world consciousness to new levels of awareness and possibility. They have a profound faith in the spiritual compulsion moving through humanity in this era of our history. Through their programs, their talks and their writings, they offer insight and support to individuals on their own spiritual journey. Among them, they have lifetimes of practical experience in what it means to live an enlightened, fulfilling life.
Emissaries International Trustees:
Maureen Waller, Phil Richardson, Hugh Duff, David Karchere, Marilyn Manderson, Ruth Buckingham, and Jane Anetrini
In September 2009, the Trustees began The Creative Field project. The intention of the project is to create a self-replicating field of enlightened awareness. The project is a global experiment that includes monthly work in Small Groups with people from around the world.
With David Karchere, who is Spiritual Director and President, the Trustees lead the international Emissary program. They are joined by participants in the Emissary Congress who meet annually in September at Sunrise Ranch, and by individuals around the world who are passionate about the evolution of consciousness. In concert with Emissary members, the Trustees bring vision and direction for Emissary programs and projects around the world.
The Trustees welcome ongoing dialogue with individuals about their spiritual journey. You can write to the Trustees at
---
International Trustees
Jane Anetrini
Loveland, Colorado USA
"You have the power to be a creator. That's an evolution of consciousness. It's a revolution. It's a revelation that you are a powerful being who can create."
---
Phil Richardson
Johannesburg, South Africa
"The ability to stand still, in all the complexity and pressure of this modern world, needs a foundation of deliberate stable presence, and this doesn't happen by merely wishing it to be so."
---
Ruth Buckingham
Johannesburg, South Africa
"Consider the opportunity we have to catch fire, to be available and willing to be in the creative current moving through human consciousness. It is that current that is bringing evolution and that is changing what humanity is experiencing. It is our time."
---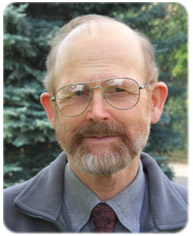 Hugh Duff
Abbotsford, British Columbia, Canada

"Willpower isn't enough to bring lasting change. Change is born from the heart, and it's born in the heart. What my heart is fixed on determines the heaven or the beginnings of what will happen in the form of my life."
---
Marilyn Manderson
Kamloops, British Columbia, Canada

"MARILYN MANDERSON is a member of the leadership team of the Emissary Attunement Guild and enjoys mentoring and teaching Attunement. A retired RN, Marilyn is a Trustee of Emissaries of Divine Light who has a keen interest in spiritual health."
---
David Karchere
Loveland, Colorado, USA

"When a person totally owns their human experience, the authentic self has the opportunity to come through. And that makes all the difference."
---
Maureen Waller
Abbotsford, British Columbia, Canada
"Allowing the flow of the water of truth to dissolve the calcified places in the human heart often requires that we be prepared for some discomfort, as the way that has been familiar passes away. But I would ask, hasn't the familiar way been painful?"
---