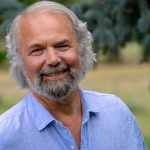 My only answer is love. That is my answer for myself and it is the answer I share with you.
Love is comfort and solace. Love is joy and fulfillment. Love finds the way. Love is the way. I have nothing better than that.
How large is love? How long is it?
What color is love? Where does love stop?
Love is infinite. Love is eternal.
Love appears in all colors. It never ends.
Love is everything. It is all things.
And without it, we are left with nothing.
Love is you. Love is me.
It overarches us all. It pervades us all, embraces us all, and holds us all.
Without love, we are empty, frail, full of shame, and powerless.
As love, we are full, strong, proud, and all-powerful.
Without love, we know nothing. We mean nothing. And we go nowhere.
As love, we know all. We are the significance of love in human form. We have no place to go, and we are constantly arriving precisely where we need to be, right here, right now.
Love is all.