An Operators Guide to Being Human
You are invited to a seminar for people
who are serious about living life as a fun-filled adventure
Next date and location – to be announced

Have you come to this startling realization—that you could be a success in almost every aspect of your life and still be unhappy and unfulfilled?
Do you have a growing desire to know more about the simple ideas and practices that assist people to manifest their highest hopes and dreams? To be more loving in their relationships with other people? And more authentically themselves?
This seminar includes practical teaching in the following areas:
Original Thinking: Activating your own inspired thought
Emotional Intelligence: Welcoming the role of feelings in a fulfilled life
Relationship with the Sacred: Cultivating your own spiritual practice
The Principles of Manifestation: Understanding the process that lets your projects thrive
The Source of Inner Strength: Finding the internal power to face the issues in your life victoriously
Faculty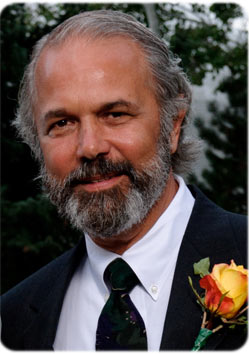 David Karchere
David is the Spiritual Director for Sunrise Ranch and the global spiritual network Emissaries of Divine Light. He offers programs for leadership development and seminars in spiritual awakening and transformation. David is a songwriter, poet, and writer on practical spirituality.
---
Maureen Waller
Maureen Waller discovered, after searching for many years, that it is possible to transcend our human conditioning. True being and inherent leadership are in fact present within each one of us. Maureen has a passion for connecting with people and, through that connection, offers the gifts that she has received through the Emissary program.
---
Dates and Registration
2013 Dates TBA
Glen Ivy Center
Corona, California