"No matter who you are, where you are, or what you are doing, these words are for you, sent to you in the creative radiance of the ever-sounding song of the universe; and as they are filled with the spirit of love, they shall surely accomplish that whereunto they are sent. Peace be unto you."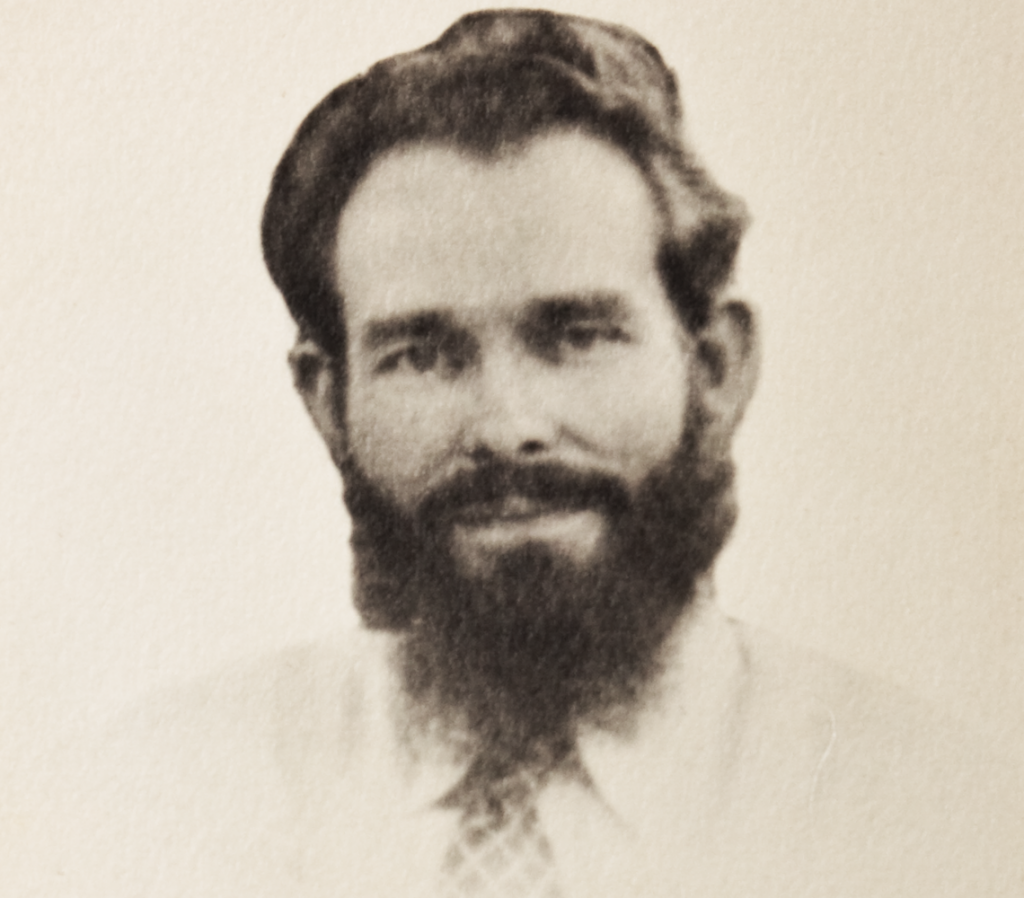 Our Founder
Lloyd Arthur Meeker, June 4, 1936
About Emissaries of Divine Light
Who We Are
What We Believe
Our Purpose
Become a Member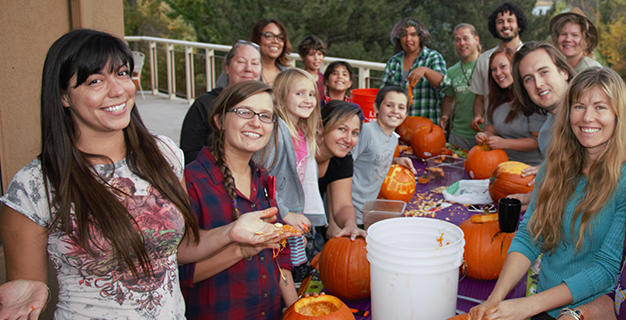 Who We Are
Emissaries of Divine Light are people who have awakened to the creative impulse of Universal Love—the power of the Divine within us. We feel this impulse as the passionate desire to express our unique gifts into the world and speak and act on the deepest truth we know.
We have awakened to the awareness that we are Universal Love, and within us all is the DNA for a new world.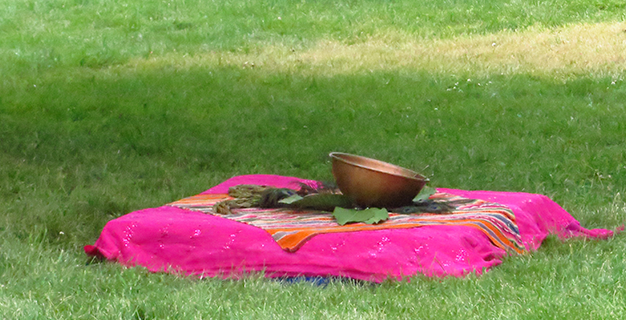 What We Believe
We believe that, just as the diseased elements of our existing culture are contagious, so is awakening.
We believe there is a profound impact when the essential thoughts, feelings, ideas and visions of awakened consciousness are expressed and embodied in the world. This is why we come together online, in-person and in communities around the world. It is why we operate Sunrise Ranch and other spiritual centers, publish books, hold services, offer educational programs and promote regenerative culture in all its forms.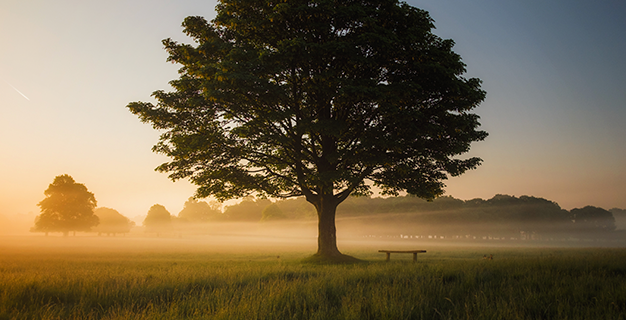 Our Purpose
We believe that for the future of humankind and Planet Earth, spiritually awake human beings must share the awakened state. This is what manifests the fulfillment of our mission: the spiritual regeneration of humanity, under the inspiration of the spirit of God.
This is the purpose for our organization, including our headquarters in Loveland, Colorado, at Sunrise Ranch, where we are incorporated as a nonprofit religious organization under section 501(c)(3) of the Internal Revenue Code. It is the purpose for our organizations in British Columbia, Canada; Cape Town, South Africa; and Riverdell, South Australia.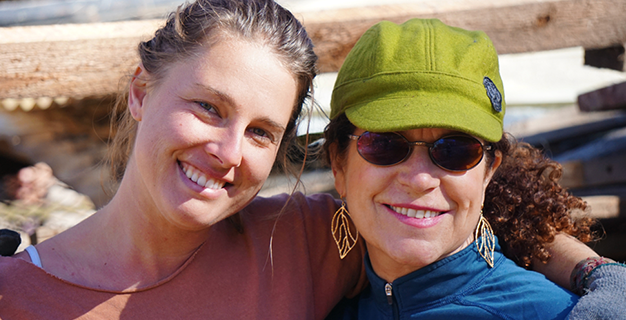 Become a Member
If you are an awake or awakening person who resonates with our mission, we welcome the opportunities to co-create with you. We welcome you to become a member and to join this worldwide community of spiritually awake human beings.
To learn more about membership, click the button below!
Become a Member Today!

The Universal Origin
Lloyd Arthur Meeker
Emissaries of Divine Light Is Born
We Needed a Home
Lloyd's Death and a New Era
Expansive Growth
Martin's Death and a Struggling Movement
David Karchere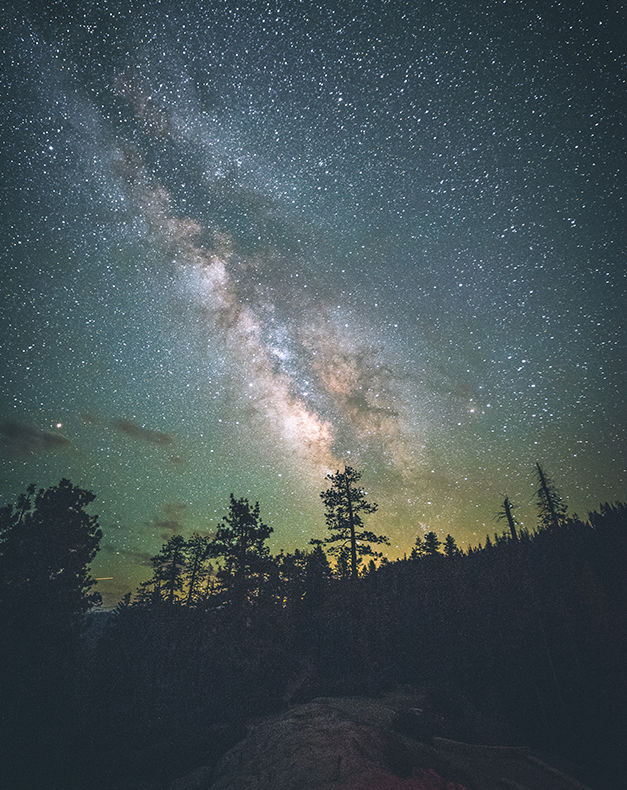 The Universal Origin
The history of Emissaries of Divine Light is a story of humanity awakening.
We trace our origins to before the dawn of human history as we know it. Our origins begin with the creative impulse of Universal Love to manifest itself through a conscious biological form (humans), in harmony with a thriving home planet (Earth).
This creative impulse created a ceaseless urge in the human heart to fulfill the destiny of Universal Love and planted seeds of awakening down through the generations.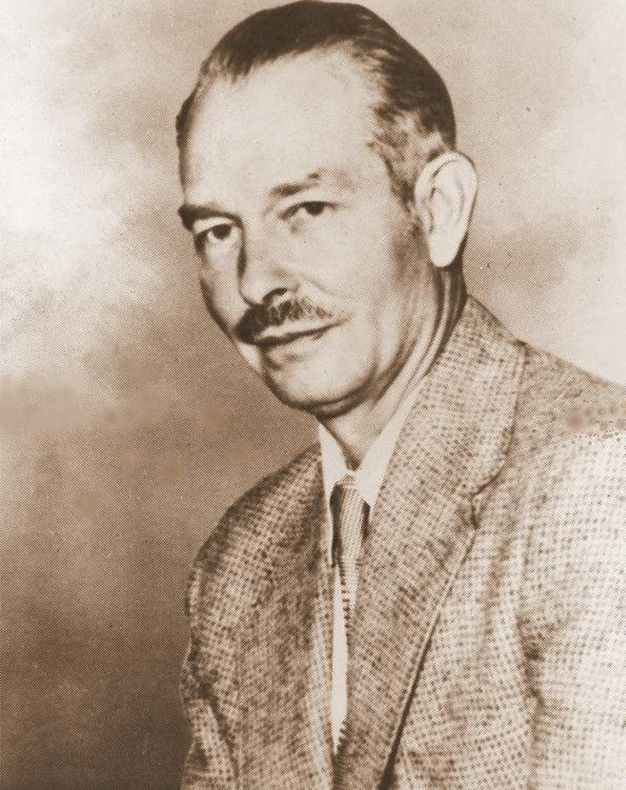 Lloyd Arthur Meeker
In the current era, our history begins with the spiritual awakening of a 25-year-old American man. It was 1932. Scientific invention was accelerating and the world had entered the depths of the Great Depression. During three successive nights in Nashville, Tennessee, Lloyd Arthur Meeker felt a powerful restlessness overtake him. Each night, he sat down at a table to write. Words poured from his pen from someplace deep within. As they did, the room filled with an illuminated mist. Lloyd realized that the guide he was searching for was himself. He had been searching for a higher level of self-awareness. Lloyd was already a teacher of holistic health, and he had developed an energy medicine practice he later named Attunement. This work intensified with his awakening. The spiritual dimension to his teaching expanded and complemented the practical wisdom he brought to the people who came to him.
To publicly acknowledge his new awareness, he wrote and taught under the name Uranda.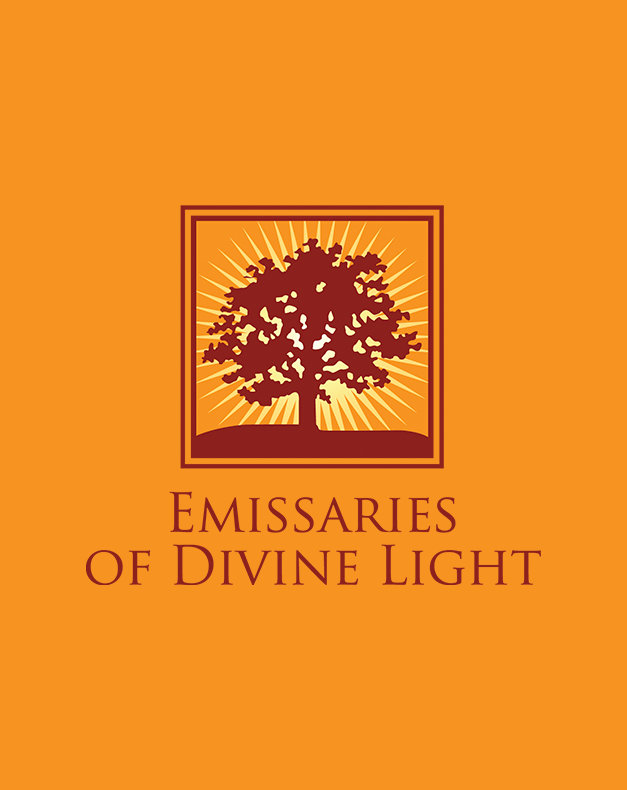 Emissaries of Divine Light Is Born
From 1932 to 1945, Lloyd traveled the United States and Canada, speaking, teaching and writing. He established centers in places like Nashville, San Francisco, Oakland, San Jose, Akron, and more. Lloyd named the community that formed around his work Emissaries of Divine Light. The word emissary refers to a person sent on a specific mission.
Years later, Lloyd described the early years of his spiritual work this way:
"I have traveled in 45 of the 48 states in order to draw the people. And here, from all these scattered places, we have a little group tonight working on the basic vibrations, and undertaking to strengthen the basic current already in operation and let the radiation reach out to all those responding."
The spirituality of America in the mid-20th century was largely dominated by the Judeo-Christian culture. It was into this culture that Lloyd brought his vision of spiritual regeneration. He often set his vision in terms of a radically unconventional use of the Bible, emphasizing the stories of awakening that are spread throughout this book.
In 1940, Martin Cecil, a Canadian cattle rancher from the Cecil family in England, met Lloyd for the first time when he sponsored Lloyd's public talk in Vancouver, B.C. Martin became an enthusiastic student of Lloyd's and then a colleague in the work of Emissaries of Divine Light.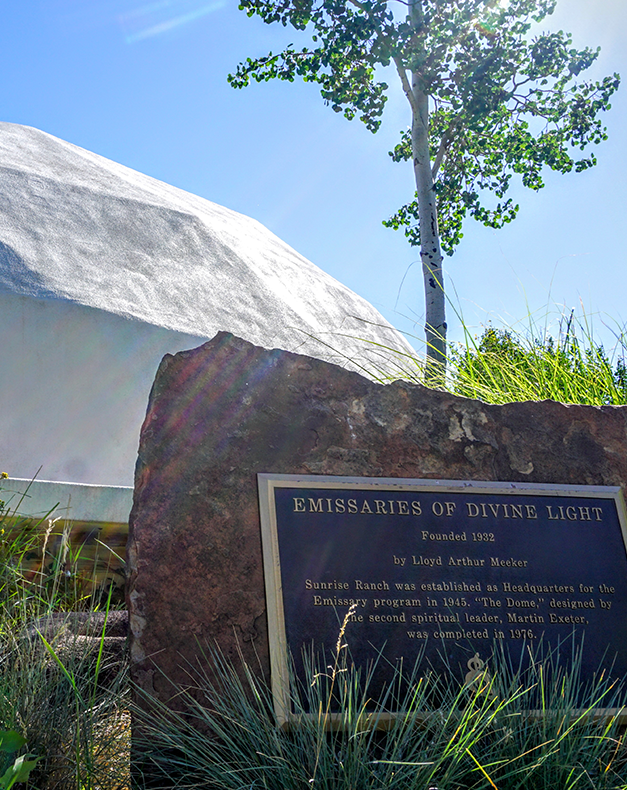 We Needed a Home
The Emissaries needed a residential center so that Lloyd's teaching and healing practice could go deep for the people who were gathering around him. He estimated that the initial funding for the center would take 30 million dollars.
Lloyd refused to offer the gift he was giving to the world on anything other than a donation basis. And while there was a small stream of money that came to Emissaries of Divine Light, they operated on a shoestring budget. They looked at properties on the western slope of the Rocky Mountains, but the cost was far beyond the money in the bank.
In 1945, Emissaries of Divine Light set up a small office as a headquarters in Loveland, Colorado. His sister-in-law, Roz Hooper, rode on horseback into the next valley and saw a for-sale sign on a dryland farm. Emissaries of Divine Light bought the property in December for $6,000. It had a farmhouse, a barn and several outbuildings.
Lloyd's wife, Kathy, named it "Sunrise Ranch" and the valley Eden Valley. Sunrise Ranch became the global headquarters for Emissaries of Divine Light, which it still is today.
For three years, from 1952 to 1954, Lloyd taught six-month classes at Sunrise Ranch, which he named Servers Training School. Transcripts and audios of his teaching remain intact in the archives at Sunrise Ranch.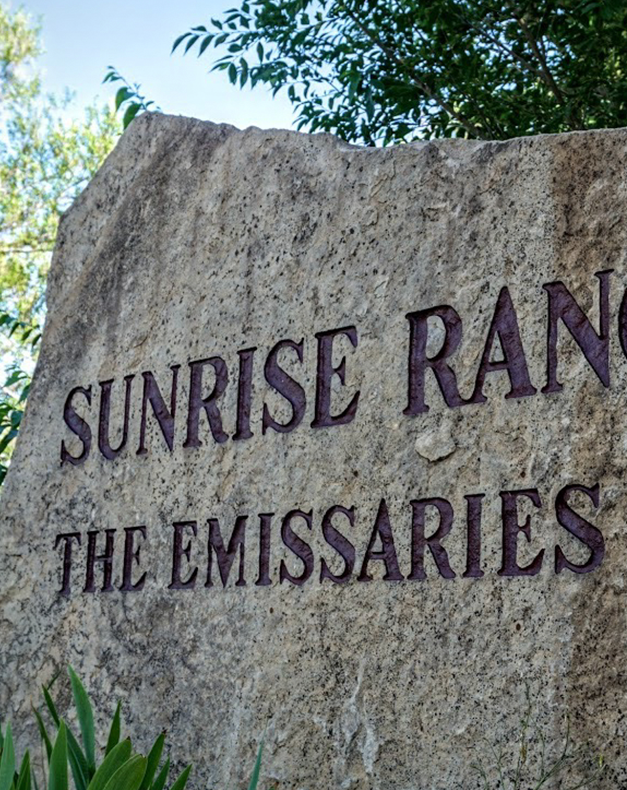 Lloyd's Death and a New Era
Tragically, Lloyd Arthur Meeker died in a plane crash in San Francisco, California, in 1954, along with Kathy and close friends. Martin Cecil became the leader of Emissaries of Divine Light, splitting his time between the Emissary community he developed at 100 Mile House, in British Columbia, and Sunrise Ranch.
In the 1960s, the cultural context in which Emissaries of Divine Light found itself was changing. There was a new sense of freedom. More traditional views of religion and spirituality were challenged, and there was growing disillusionment with established institutions of the day. The horrors of the Vietnam War were brought into people's living rooms through television in a way never before seen, and the draft affected many families throughout the United States.
In this shifting culture in the United States, Canada and Europe, there was a growing search among baby boomers for new answers. Shaken loose from the culture of the Industrial Age, many looked to spirituality.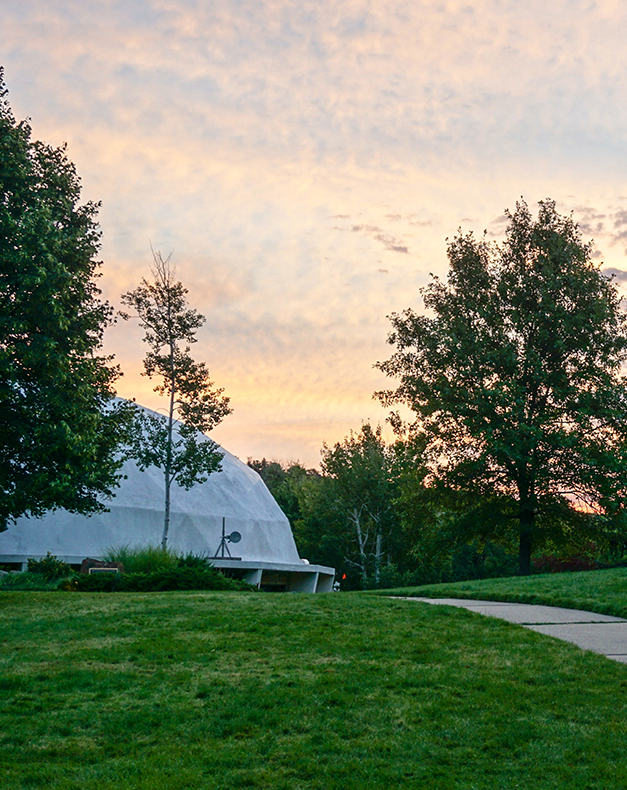 Expansive Growth
Thousands flocked to Emissaries of Divine Light. They found Lloyd's original teachings liberating and compelling. Emissaries of Divine Light was so relevant to the shifting cultural context of the day.
Animated speakers like Dr. Bill Bahan and George Emery joined Martin. Small residential and 12 larger centers were created in North America, Australia, Europe and South Africa.
Sunrise Ranch grew under Martin's leadership. Funded largely by donations, teams of Emissaries from around the world came to build the Dome, a 400-seat elliptical geodesic dome auditorium, and the Pavilion, a hospitality center designed to welcome the world. The Emissary community at 100 Mile House grew as the town of 100 Mile House grew around it. Ross Marks, a member of the Emissary community, became the mayor of the town. The arts blossomed in both communities.
Emissaries became active in the world of emerging consciousness. They participated in the Planetary Initiative in 1982 in Toronto, and in the Human Unity movement with events all over the world from 1981-84.
Emissaries also brought a vision of spiritual regeneration to various professional fields through related organizations: Renaissance Business Associates, Renaissance Education Associates, Association for Responsible Communication, and The Whole Health Institute.
On July 29, 1982, 1,500 people from around the globe flocked to Colorado for an Emissary Congress at Colorado State University in nearby Fort Collins. It celebrated 50 years of spiritual regeneration experienced by Emissaries around the world.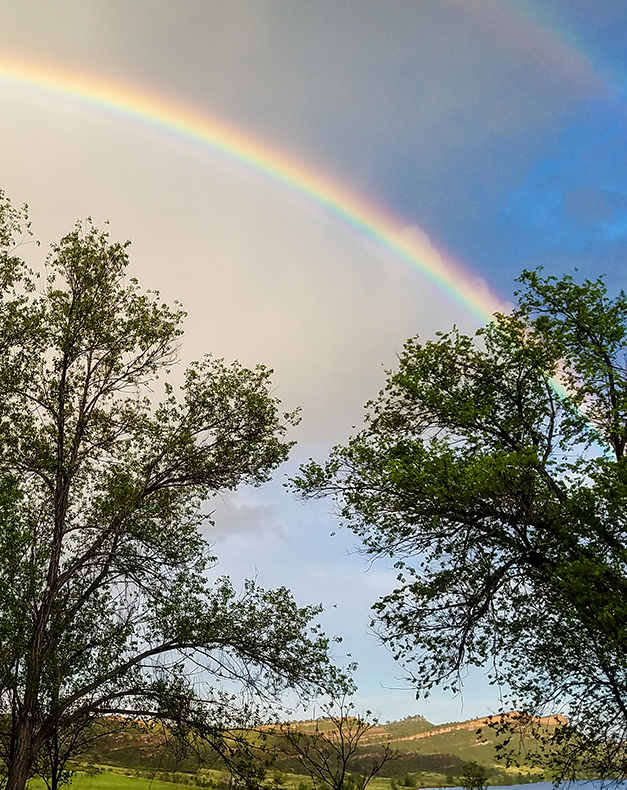 Martin's Death and a Struggling Movement
Martin Cecil died on January 12, 1988. His passing marked the end of an era that had been guided by the two leaders of Emissaries of Divine Light. Martin's son, Michael Cecil, assumed the responsibilities of leadership.
The years immediately following Martin's passing were marked by turmoil, loss of leadership and a membership decline. A new paradigm had to be found if Emissaries of Divine Light was to continue.
In 1994, a group of Trustees was formed, elected by an international Congress representing Emissaries from around the world. The Trustees were to be the central board as well as spiritual leaders. Over time, the Trustees stabilized the organization and set a fresh direction for Emissaries of Divine Light, born out of Lloyd Arthur Meeker's original teaching, but relevant for the 21st century.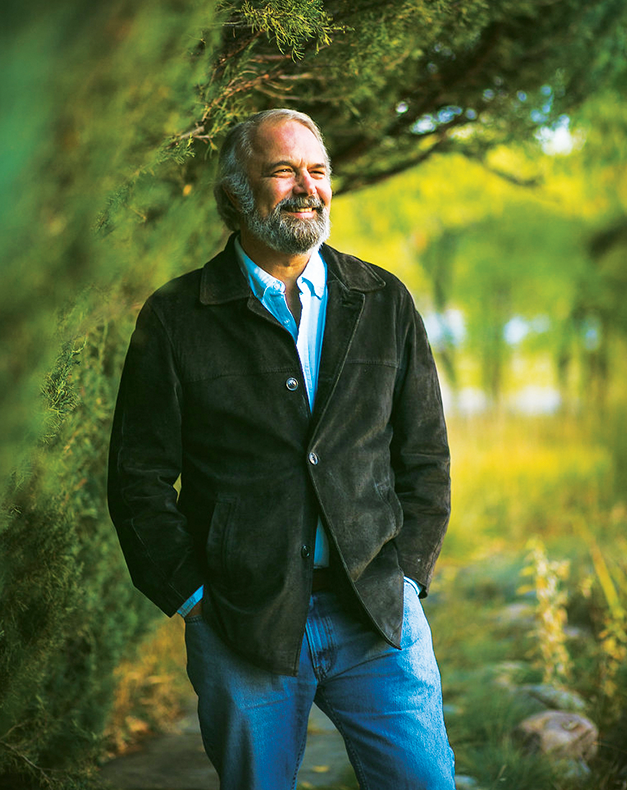 David Karchere
David Karchere first met Emissaries of Divine Light as a 16-year-old when Dr. Bill Bahan gave a talk in his hometown of Westport, Connecticut, in 1969. He became an avid student of Martin Cecil's teaching, attending a one-month program with Martin in the Catskills in 1971, and then a three-month program in the summer of 1975 at Sunrise Ranch.
David was elected as a Trustee in 1995. The following year, Michael Cecil withdrew from active participation in the Emissaries, leaving the leadership to the Trustees. David moved from Connecticut to Sunrise Ranch in 2000, and in 2004 he was appointed by the Trustees to lead Emissaries of Divine Light.
Emissaries Today
With David's presence at Sunrise Ranch, the new direction for Emissaries of Divine Light began to take hold. A new generation of leadership and participants was drawn to Sunrise Ranch.
With the assistance of Dr. Jane Anetrini and the other Trustees, new programs like The Primal Spirituality Series, Full Self Emergence, Healing Chant and Becoming a Sun were developed.
In 2013, the annual Arise Music and Camping Festival came to Sunrise Ranch. Other conferences and programs have come to Sunrise, like the Creative Field Conference, Tribalize, and the Emissary International Servers Gathering.
Today, Emissary programs are offered in four residential centers: Sunrise Ranch, in Loveland, Colorado, USA; Edenvale, in British Columbia, Canada; Gate House, in Cape Town, South Africa; Riverdell, in South Australia; and in other locations around the world.
Since assuming his leadership responsibilities, David has regularly traveled the world to teach and lecture in North America, Japan, South Korea, Australia, Europe and South Africa. He has written his first book, Becoming a Sun: Emotional and Spiritual Intelligence for a Happy, Fulfilling Life. In poetry and prose, it describes the path of human awakening.
The human story is full of progress and setbacks. This is our story. It is certainly not an ever-ascending straight line of development and improvement. But our obstacles have strengthened the great urge for the full awakening of humanity. That growing urge is like water backing up behind a dam.