A residential spiritual-studies work-exchange program at Sunrise Ranch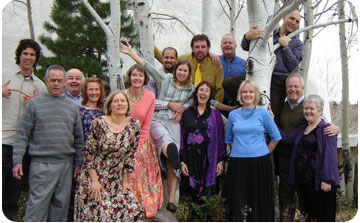 In many people's lives, there comes a time when they realize that they have to become more deeply engaged with what is truly important. The Full Self Emergence Spiritual Studies program at Sunrise Ranch provides that opportunity. For various periods of time, participants may come to live in this Spiritual Center in the foothills of the Rocky Mountains to open more fully to their inner voice and calling.
The premise of the program is that the inner nature of every person contains profound stillness and knowing. When we let that inner nature emerge through us, we feel connected to people and to the natural world. We know happiness, effectiveness and fulfillment. Most of all, we come to know that the truest thing about us is that we are a spiritual being who has a great gift to bring to the world. And that gift is brought as we are fully ourselves in the way we live our lives.
People who participate in work-study at Sunrise Ranch for a year or more finish with a strong sense of personal purpose and destiny, and a strong knowing of who they are and who they want to be in the world. Of course, the experience of any individual participant is dependent upon the depth of their own work.
If you feel ready to walk a path which lets the fullness of your spirit come forth, and you desire to engage in an environment where that is welcomed, we invite you to consider Full Self Emergence.
Sunrise Ranch is currently offering this program for people who are interested in:
Spiritual community
Personal transformation
Learning and using powerful spiritual principles in their lives
Work as love made visible
Being a teacher for spiritual awakening and transformation
Full Self Emergence participants have the opportunity to live in the Sunrise Ranch community and to fully engage in the activities here. They find themselves surrounded by a community of love that supports vital spiritual change.
Most importantly, Full Self Emergence is an opportunity for a person to bring all of who they are into the living of their life.
What The Program Includes:
Transformation Groups

Share in a weekly forum to accelerate individual and collective transformation in a safe atmosphere. The magic of a Transformation Group lies in its simple but powerful format, which establishes and sustains a strong culture of transformation based in the spirit of love.
Individuals share personal victories and growing edges, all with the understanding that we are the authors of our experience.

Study Groups


Engage at depth with others in a consideration of practical Spirituality.
Study the spiritual laws and principles that govern our lives.

Weekly Individual Attunements and Attunement Training


Attunement is an experience of deep stillness, vibrational healing and spiritual transformation.

Individual Coaching


Participants are assigned an experienced member of the Sunrise Ranch core staff who will meet with them at regularly arranged intervals.
Engage at depth and share your personal process of spiritual transformation.
This is an opportunity for individual attention and support to bring a sharper focus to each person's spiritual exploration, personal transformation, and world service.

Services

Share in the powerful release of Spirit in weekly worship services.

Seminars and Trainings


Awaken spiritually.
Step more fully into your authentic spiritual core.
Learn to ground spiritual enlightenment in practical experience.
Master the complex range of human emotions.
Receive leadership training for personal and collective transformation.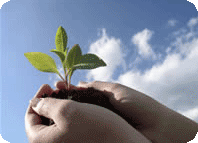 The Full Self Emergence Program includes spiritual courses, seminars and trainings.  These might include:
Life Destiny Immersion
Journey Into the Fire
The Opening
Deepening Spiritual Expression
From a High Place
Participants are expected to attend when these classes are offered.
Work Exchange
Work is an intrinsic part of the program. Each participant's work is a service to the variety of activities at Sunrise Ranch, which includes these areas:
• Our organic farm and ranch
• Meal preparation/Sunrise kitchen
• Our Conference and Retreat service
• Gardening and landscaping
• Publications and administrationWork As Love Made Visible
Daily work fulfilled in a spirit of loving service is a vital part of the opportunity for personal learning and transformation provided by this program. We offer an invitation to engage in everyday tasks from an expression of one's highest integrity and vision. Such service requires commitment, focus, and devotion to expressing the spirit of the divine. Deliberate action undertaken in a loving attitude, along with accuracy and care in one's work, creates an energetic channel of blessing intended to serve humanity and encourage those same qualities on the planet as a whole. Those willing to engage in such inner discipline find devotional work to be among the most powerful of crucibles for transformation. Devotional work is a cornerstone of this program and of all true inner change.

Duration

We offer opportunities to participate in Full Self Emergence for periods ranging from a week to eighteen months. The entry points are the first week of January and July.  The program consists of three 6-month modules.  Near the end of modules 1 and 2, participants will be interviewed to determine if there is mutual agreement for the participant to continue with the next module.  At the end of module 3, the participant may receive an invitation to apply to become a member of the Sunrise Ranch Core Staff.

Fee Structure

Participation in the program on a short-term basis (first three weeks) is $500 per week. The tuition for the whole program is $1500. We require a deposit equal to 50% of the tuition upon acceptance to the program; the remainder of the tuition must be paid at least two weeks prior to arrival at Sunrise Ranch.

Families are welcome to participate in the program together. The cost of accommodation for children is $100 per child per month.

Sunrise Ranch offers food and accommodation as a part of the program.

Cancellation Policy

A refund of 50% will be given if a cancellation is submitted, in writing, up to three weeks prior to the program entry date. Within three weeks prior to the program entry date, emergency cancellations will be considered on a case-by-case basis.  Either party can terminate participation in the program at any time but no refund, partial or otherwise, will be due.

Applying To The Program

Download the application for Full Self Emergence.
Email completed application to . You may also use this email address to contact Michael Costello if you have any difficulty downloading the application.

Upon review of your application, you will be contacted by Michael with further information.

Additional Contact Information:
David Karchere
100 Sunrise Ranch Road
Loveland, Colorado 80538
Phone: (970) 480-7792

| | | |
| --- | --- | --- |
| Dates: | January 1, 2013 | Sunrise Ranch, Loveland, Colorado |

---

The Development Team

---

Michael is the Assistant to the Spiritual Director and is a member of the Executive Group for Sunrise Ranch.  Michael develops and facilitates programs for personal transformation and development, and he was part of the team that developed the current Full Self Emergence work-study program at Sunrise Ranch.  Personal interests include birdwatching, hiking, sacred chanting and playing music.

---

David Karchere

David is the Spiritual Director for Sunrise Ranch and the global spiritual network, Emissaries of Divine Light. He offers seminars and coaching in spiritual awakening and transformation in many locations around the world. He is also a songwriter and poet, and a speaker on the profound change which is occurring in human consciousness today.