Experience the power of group transformation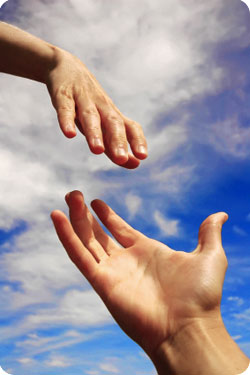 Is this a time when you are ready to explore a new vision for your life? A Transformation Group meets regularly, over a period of time, with the shared purpose of accelerating individual and collective spiritual transformation. The magic of a Transformation Group lies in its simple but powerful format, which establishes and sustains a strong culture of transformation, based in the spirit of love.
Currently, Transformation Groups are being held at Sunrise Ranch, near Loveland, Colorado, Glen Ivy in California, Madison, Wisconsin, and Edenvale, near Abbotsford, British Columbia.
Individuals share personal victories and growing edges, all with the understanding that we are the authors of our own experience.
While the format varies somewhat from group to group, it typically includes:
A Ceremony of Sanctification
A Transformational Check-in
Personal Storytelling
Spiritual Consideration
We will consider the areas of life that are up for people, which could include career, relationships, personal growth and many other fields. We will include short readings from a variety of authors as part of our process of deepening our perspective and understanding of what is transpiring in our lives.
Fee
All Transformation Groups are offered on a donation basis.
Dates & Times:
Location:
Contact
Mondays 7:00-8:15p.m. – Full Self Emergence only

Sunrise Ranch, Loveland, Colorado
Susan Short

(970) 679-4308

Bi-weekly Wednesday 7:00-8:30p.m.

Cliffe Connor Residence, Madison, WI
Cliffe Connor
Ongoing – 1st and 3rd Tuesday each month

Edenvale, British Columbia, Canada
Hugh Duff

604 857 4939

Sunday Afternoons

Glen Ivy Center, Corona, CA
Contact
---