Enlightened Understanding for Transformational Leadership
~ Next Course starting September 2015 ~

This is a year-long Leadership Course offered by Emissaries of Divine Light. This is an opportunity to:
Develop your skills as a coach, speaker, facilitator and organizational leader
Gain deeper insight into timeless principles that guide human experience
Assist others to open gateways for creative power and fulfillment
Live from a place of deep, compassionate understanding
Learn twelve enlightened moves to address any leadership situation
Become an inspiring transformational leader
Here is what people are saying about the experience:
I was using a hit-or-miss form of service … I was frustrated … and was actually turning down opportunities to serve. This program offered me a way to be of greatest use to my field of service in a conscious and deliberate fashion. I am gaining confidence and seeing real results in my application of principles that I learned in this program.
—NK
Sunrise Ranch
I came into this program knowing a strong sense of my leadership responsibility and destiny. However, I was still plagued with a tendency towards reluctant leadership. The material offered through this course insured I could and would successfully address my limitations. People in my life have noticed that there is a leader in their midst as a direct result of this enlightened and effective program.
—HG
Cape Town, South Africa
The Leadership Program has been jet fuel for my rocket ship to successful leadership. I received many tools for understanding others and myself. I have a new sense of maturity and can help others discover mastery for themselves. I have new confidence in public speaking, coaching and leading groups of people.
—JK, Loveland, CO
I provide leadership in a number of ways but have often felt unable to lead effectively.This leadership training program has given me tools and confidence to lead with more power, understanding and compassion.
—PR
Capetown, South Africa
This course presents relevant material and tools across a broad spectrum of fields, from marriage and child rearing to leading in a corporate setting.
—SAP
Loveland, CO
This is a program of intensive study, application and personal growth for those who are interested in developing their capacity as a leader. The program includes study in the following areas:
Coaching
Public speaking
Facilitation
Group leadership
Organizational leadership
The format of this year-long training will include:
Three face-to-face sessions of 4½ days each
Biweekly presentations via Internet meeting room and telephone
Biweekly small group sessions
Faculty and peer coaching
A program of personal practice, developed by the participant
The first face-to-face session will be at the beginning of the program, the second half-way through, and the final session at the end of the program.
If you have a strong sense that you have an important and unique gift to give other people, and that you need to take a step in your life to use that gift, this program is for you. The foundation of the program is an understanding of the creative process as it is mystically portrayed in the story of the seven days of creation. The writings of Lloyd Arthur Meeker and Martin Exeter are a primary reference. This in-depth understanding of the creative process is applied to the everyday experiences of a leader, and the practical dynamics of working with people.
Prerequisites
Applicants should have prior experience in Emissary classes and seminars, and a good basic understanding of the creative principles taught by Emissaries of Divine Light.
Fees
The fee for the Leadership Program is $2,900 plus $1,125 for room and board at Sunrise Ranch during the three face-to-face sessions. Some scholarships are available, and we hope not to turn anyone away based on cost.
To apply, or for more information, contact:
Susan Short
E-mail:
Phone: (970) 679-4308
Dates:
Location:
Registration
September 2015
March 2016
September 2016
3 Face-to-Face Sessions at
Sunrise Ranch, Loveland, Colorado
plus Home Video Teleconferences
---
Core Faculty
David Karchere

David is the Spiritual Director for Sunrise Ranch and the global spiritual network, Emissaries of Divine Light. He offers seminars and coaching in spiritual awakening and transformation in many locations around the world. He is also a songwriter and poet, and a speaker on the profound change which is occurring in human consciousness today.
---
Dr. Jane Anetrini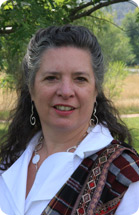 Jane is a Trustee and minister of Emissaries of Divine Light. She offers teaching and coaching for the Full Self Emergence work-study program at Sunrise Ranch, and for other people and groups around the world. Through this work, she assists people to find their own inner wisdom and strength, and their own deepest heart. Jane has been practicing chiropractic for nearly 30 years. As a health practitioner, she works with people to remove the interferences that block the healing current of life's energy.
---
Visiting Faculty
Cliff Barry


Cliff Barry designed the Shadow Work® process and founded Shadow Work® Seminars. As a minister, Cliff studied the science of symbols and sacred mythology for 12 years. He has applied this unique approach to the workshops he has led for over 15 years across the U.S. and Canada. Cliff coaches executives in top business positions, and has worked with clients such as the Dialogue Project at MIT, the Young Presidents' Organization, the Republican Caucus of the Wisconsin State Senate, and Agilent Technologies. Also a founder of the Inner King Training, Cliff is known for his profoundly respectful approach to each person's sense of safety when facing deeply personal matters.
---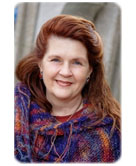 Gail Larsen
Gail Larsen is a communications coach, speaker and workshop leader, group facilitator, and an originator of transformational events. She founded Real Speaking (formerly "Keynote Camp") in 1991 to support her clients in mining the deep well of their life experience and self-expression to become powerful platform speakers. "I believe we each have within us a powerful voice for change. That voice may come forth through the spoken or written word, our music or artistic expression, or perhaps in our capacity to sit in silence with a friend or stranger who simply needs the comfort and strength of our presence."
---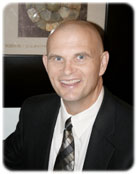 Tom Pitner
As an award-winning educator, Tom Pitner has been learning, designing, and teaching transformational practices for over 20 years. He has inspired thousands of people toward new experiences of personal and organizational empowerment through a unique brand of personal coaching and organizational consulting. Tom's is an inside-out integrative approach. He focuses first on the individual, then on the problem or situation to be cleared.
---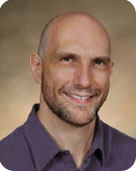 David Lesser
David Lesser is coach and confidant to senior executives in a variety of fields and is an active player on the board of directors of major growing businesses and nonprofit institutions. He has an MBA from London Business School. Formerly CEO of a $100 million London-based real estate and construction group and executive director of a $40 million worldwide not-for-profit operation, he combines a strong management pedigree with perceptive facilitation skills and clear insight in working with people.
---
More from people who have taken the program:
This program will require dedication and commitment, a willingness to see.
For anyone tired of the courses already available, this one-year program is fresh, experimental and cumulative.
I loved the requirement to be consistent and accountable while also learning new tools to help me in my outward work with the public and my inward tendencies of personality.
—RB
South Africa
Taking this year-long spiritual Leadership Program required me to be fully committed and the rewards are numerous.
I attained new, cutting-edge perspectives, tools and friendships.
The strengthening of my passion, purpose, mission and vision became evident during our first face-to-face meeting.
—CW
Mount Shasta, CA
Participating in this Leadership class has been a life-changing experience.
There have been specific things learned, opportunity to do more on my own, and cutting-edge thinking in the areas of spirituality, leadership, personal growth, transformation, accountability and friendship.
The faculty put together an innovative program using speakers, teleconferencing, journaling, coaching, a wide variety of reading materials and an incredible integration of ideas.
It was practical, relevant, widely applicable and deeply personal.
I am deeply appreciative of the commitment made by all the participants to do the work and experience the magic of a truly amazing class.
—SS
Loveland, CO
Make life easier by making it harder for one year in this class. We've got to be with people if we want to create more well-being on this crowded planet. Learn how to improve relationships with our fellow humans by taking this course. I did—and I am a loner by nature. I don't see how anyone wouldn't excel at transforming their relationships through participation in this challenging yet fulfilling course.
—MIP
Sunrise Ranch