A Weekend Intensive for Spiritual Transformation and Personal Empowerment
"I had the opportunity to see how patterns and beliefs are operating in my world and to transform them."
"Great class! I was profoundly affected. Helped me change lifelong blocks. As a longtime 'seeker' of greater spiritual meaning and effectiveness, this class was a great catalyst for new change and deeper knowing of my innermost reality."
Learn Strategies for Mastering your Inner "Dragons"
Embrace your Reservoir of Courage
Welcome your Core of Love
This weekend experience proposes a fresh approach to the fire, heat and intensity that comes in life–a step into, instead of away.
Fire presents itself in many ways: in personal circumstances, professional challenges, and in other people. But fire is also a central aspect of our own being.
People who know high levels of personal success and fulfillment have learned to step into the midst of the intensifying elements of their life. They find that as there is peace and personal mastery they experience living inside the fire instead of trying to avoid it. They find that the fire of their being brings warmth, love and effectiveness. Journey into the Fire assists people to have that experience.
If you are looking for fresh insight or new directions in your life, Journey into the Fire can help you create that. For two days, you will be surrounded by competent facilitation team and fellow travelers who will assist you in this work.
Registration
The program starts at 7:30pm Thursday and ends Saturday at 9pm.
For more information, contact:
Susan Short
E-mail:
Phone: (970) 679-4308
| Dates: | Location: | Registration: |
| --- | --- | --- |
| To Be Announced | Sunrise Ranch, Loveland, Colorado | |
---
The Development Team
These are the people who developed this powerful course. Some of them may not be on faculty for any given class.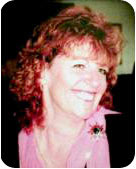 Nasiri Suzan, C.A.P.
Nasiri is a minister, spiritual healer, and earth steward who specializes in energetic medicine, attunement, and nutritional cleansing. She is an Instructor and Practitioner of the Acutonics System of Sound and Education, and has been assisting others on a path of transformation for over twenty years.
---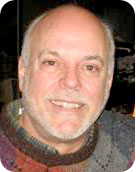 Jack Caputo, D.C.
Dr. Caputo is a wholistic healthcare provider, specializing in clinical nutrition and energy medicine for over thirty years. He is an author, a seasoned workshop presenter, and has been passionately involved with the Mankind Project for several years. He is an elder of the Turtle Clan and is sanctioned to lead sweat-lodge ceremonies.
---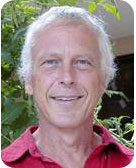 Ruud West, Drs.
Ruud's background includes Management Training, Coaching and Consulting. He is an experienced workshop leader and coach in personal development and transformation. Ruud has worked with the Lakota Medicine People and is a recognized sweat-lodge leader and teacher.
---
David Karchere
David is the Spiritual Director for Sunrise Ranch and the global spiritual network, Emissaries of Divine Light. He offers seminars and coaching in spiritual awakening and transformation in many locations around the world. He is also a songwriter and poet, and a speaker on the profound change which is occurring in human consciousness today.