Walk through the gateways of emotion to the power of the soul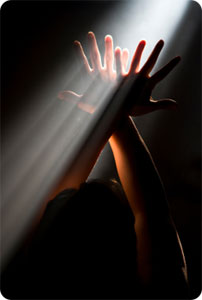 Crucible Work is emotional process work in a spiritual context. It is designed for people who are participants in the Emissary network who have attended Journey Into the Fire, The Opening, or Deepening Spiritual Expression.
Crucible Work is based in the understanding that the primary human emotions are gateways for the radiant expression of a higher spiritual reality.
The process is initiated by the participant and their desire to take another step in their life journey. The facilitators guide the participant in their exploration, and a small group of people surround the participant with loving support.
Crucible Work uses four archetypes as touchstones for primary emotional energies:




Magician

– Intuition, perspective, learning, creating sacred space

Lover

– Trust, connection, openness, oneness through love

Sovereign

– Blessing, vision, direction, extending love to the realm

Warrior

– Action, boundaries, self-discipline, accomplishing sacred purpose
Fee
Crucible Work is offered on a donation basis.
Currently, Crucible Work is being done at Sunrise Ranch in Loveland, Colorado. Contact for more information:
Sunrise Ranch
Contact: David Karchere
E-mail:
Phone: (970) 635-9240
Dates:
Location:
Ongoing, Monthly
Sunrise Ranch, Loveland, Colorado
---
The Development Team
David Karchere

David is the Spiritual Director for Sunrise Ranch and the global spiritual network, Emissaries of Divine Light. He offers seminars and coaching in spiritual awakening and transformation in many locations around the world. He is also a songwriter and poet, and a speaker on the profound change which is occurring in human consciousness today.
---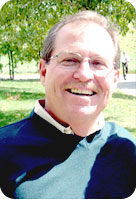 Rich Kenny
Rich Kenny is committed to freedom and creativity. For over ten years, he has created and led workshops in the United States, Canada, Mexico, South Africa and England. Rich is delighted to share what he has learned with anyone interested in insights into how life works.