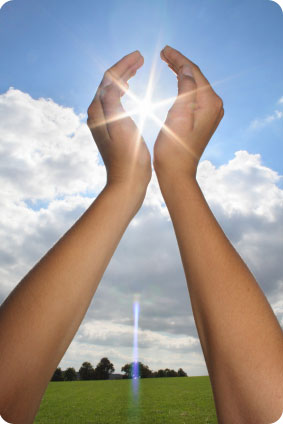 A Worldwide Network Of Blessing
Attunement offers:
A sense of physical & spiritual well-being
Support for the healing process
Loving, prayerful surround for people and situations
An energetic experience that lets personal transformation go to depth
Let us know if you would like to connect in spirit or in person with others around the world during the World Blessing Time, Thursdays at 11:00-11:20 am Mountain Standard Time.
If you would like to receive a long distance attunement, contact Bob Ewing at
The core technique of Attunement is sharing a radiant energetic current through the hands of the practitioner over areas of the body, especially the endocrine system. Long distance attunement connects with the receiver in an energetic way that is not limited by geographic location. The receiver of long distance attunement can be a person, it can be a place, it can even enfold a situation on the world stage of events.
The more Attunement is experienced, the more it can be lived. Consciousness becomes more highly tuned to an inner wellspring, a healthy radiance within. The actions of daily living naturally spring from deeper, life-affirming rhythms from our core.
In the process of Attunement, we acknowledge that each of us is a combination of human physical substance, drawn from the earth, and Being—the invisible, animating life force. Inherent in Being is unlimited energy and purpose, coming from divine Source. Attunement is a process of clarifying and deepening our connection with Source, despite physical, mental or emotional impediments. It is a profound way to work with the subtle energy patterns that weave through our body, mind and spirit.
Attunement seeks to align one's capacities (body, mind and heart) with each other and with a deeper identity that lies within. This deeper, truer place of Being, which is present in each of us, is like an inner sun that radiates energy to our capacities, while also reaching out on an energetic level to all aspects of life around us.
The practice of Attunement enhances the experience of oneness and coherence, and gives rise to a sense that all of one's disparate parts are integrated into one vital Whole.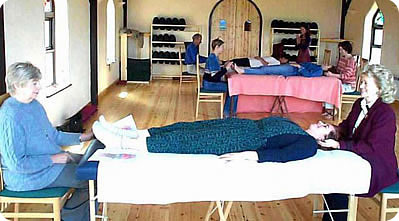 A Class Sharing Attunements in Teams