The purpose of the Attunement Guild is to promote the practice and experience of attunement. The Guild provides a context for people interested in attunement to connect, collaborate, practice and learn.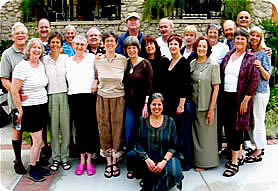 The Attunement Guild was born from the International Emissaries Movement. In 1996, a group of people with longtime attunement experience gathered at Sunrise Ranch near Loveland, Colorado to explore ways to network and to share the gift of attunement, and the Attunement Guild was the result.
In the years since its inception, members have joined from around the world – Australia and New Zealand, South America, Africa, Korea, Europe and Israel, as well as Canada and the U.S.
Services to members include a quarterly newsletter; teleconferences for members, practitioners and teachers; training programs; practitioner certification; regional events and an annual membership gathering.
The joy and sense of purpose amongst Guild members is palpable when we gather, whether in person or on the phone lines. On a recent practitioners teleconference, Paul Price said these words (paraphrased here) – Paul is one of our foremost teachers and practitioners –
"We are a vibrant network of friends, whose primary purpose is the honouring of spirit, and allowing the process of attunement to enrich our lives and the lives of others. Amid turmoil and unrest in our lives and in the world at large, we welcome it all and keep our consciousness in position to lift it all up. The power of Spirit is the greatest power on earth, and beyond."
If you are interested in associating with others who are passionately engaged in subtle energy work and vibrational healing, we invite you to join the Attunement Guild.
Annual Guild membership dues are $35 US and may be paid by credit card or check.
To apply, register online, or for more information, contact:
Attunement Guild Admin
Email:
Phone: (970) 679-4299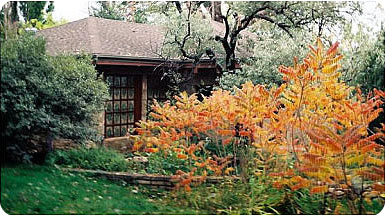 The Attunement Sanctuary at Sunrise Ranch