A time of sanctitude, a time of learning, a time of profound personal change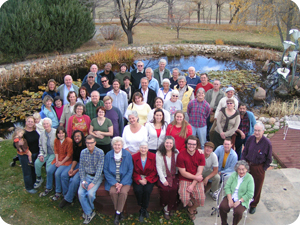 Welcome to a worldwide community of people who are interested in spiritual transformation and service. Wherever a person lives, they have the opportunity to share in this worldwide community—in person or through the many other ways of connecting with us.
Whatever we do, we seek to create a community of the spirit—in our programs, at our Spiritual Centers around the world, and in virtual space through the Monthly Teleconference Service.
We value our connections and relationships with our friends in this network, and with others we are meeting. And we believe that we are made to live and learn and create in a community of love and truthfulness.
To inquire about visiting an Emissary Center, please contact individual communities.